Finding the right jeans that both fit your body type and coordinate with boots can be tricky, but there are ways of discovering a jean style that can be easily integrated with boots. Here are examples of different body types, jean styles and boot suggestions that coordinate well with most any jean fashion.
Body Types
To get a better idea of body types that relate to fashion and styling, the following provides a brief description of each:
Apple
An apple shape is characterized by a wide upper body, broad shoulders, a full waist, and bust. A number of apple shaped women have thinner legs, arms, and hips.
Hourglass
An hourglass shape is characterized by a narrow waist, wide hips and a full bust.
Athletic
An athletic body shape is solid and more rectangular in shape. It is characterized by a straight line effect as the bust, waist, and hips are pretty much equivalent in size. The waist area often lacks a curved definition.
Pear
A pear shape is characterized by a narrow upper body, a wider hip, thigh, and lower body area.
Coordinating Jeans
Jeans that coordinate with different body types include:
Flare/Bootcut Jeans – are recommended for pear and hourglass body types. A flare jean has a wider and more bell-like effect while a bootcut jean has a slight flare. Either one of these jeans is easily paired with boots. Inseam length is an important aspect with both. Their length is going to be longer and graze anywhere from the instep of the foot to the bottom of the floor, so close inseam measurement is critical in determining the right look.
Boyfriend Jeans – are recommended for apple and athletic body types. This kind of jean is looser but can have a bit more of a contoured effect with a fabric that has more stretch to it.
Straight Leg Jeans – are recommended for apple, hourglass and athletic body types. This jean style is streamlined throughout the leg and is a looser version of a skinny jean. They are not as form fitting as skinny jeans and usually have a slightly wider leg opening than skinny jeans.
Skinny Jeans – are recommended for all body types. They are defined by their slim ankle and good stretch capacity. Color wash is the key when integrating with body types. Hourglass and pear shapes are suited for dark washes while apples and athletics can wear lighter wash skinny jeans year-round.
Jean Rise
Jean rise is another aspect of jeans that can affect the look and style of a jean. There are three different rises that include:
Low-Rise – This rise usually sits a couple of inches below the navel area. It is a good rise for emphasizing hips, but it should accommodate a firm fit at the hips to take up any slack in the waist area. Athletic body types can easily pull off this look but should look for jeans that are close to the body and contain an element of stretch.
Mid- rise – This rise sits just below the navel area and is a good and comfortable choice for all body types. It provides more of a framework for the midsection of the body and works well with an array of tops, blouses, and t-shirts.
High-Rise – This rise is considered more old-school, but it is also classic. Athletic body types and hourglass shapes can use high-rise jeans with stretch to emphasize a smaller waist area. This jean style is good to coordinate with smaller tops and tuck-in blouses.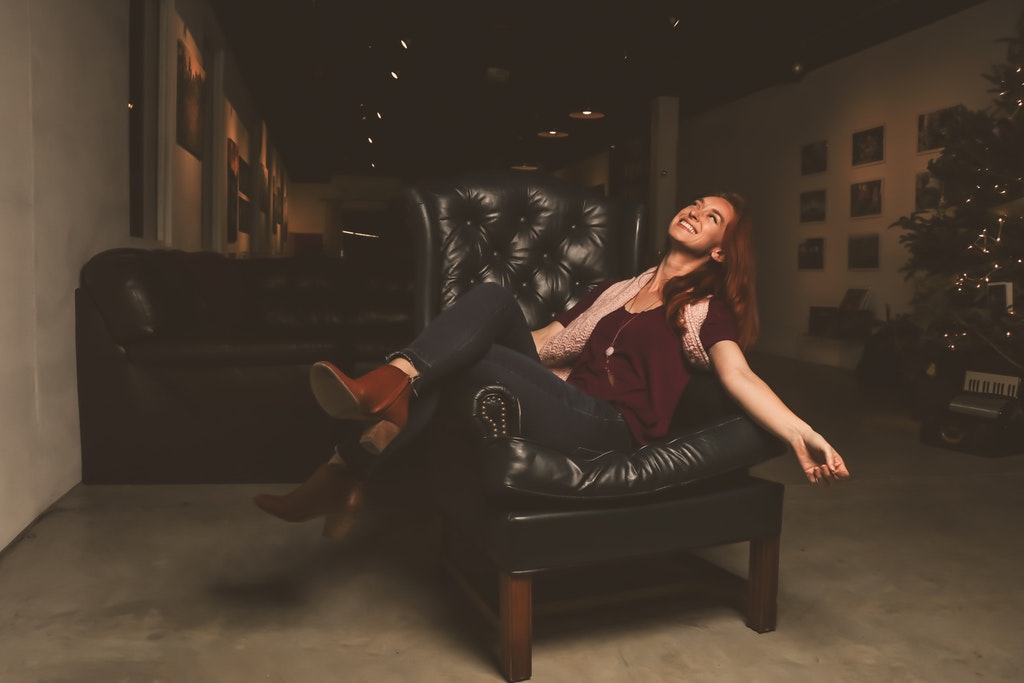 Boot and Jean Pairing
Bootcut and flare jeans are good choices for hourglass and pear shapes and coordinate well with most any boot, particularly a boot with a heel that measures from 1-1/2 inches to 3 inches. Most any boot whether Western or modern in style that is within these measurements should work well with either a bootcut or flare jean. Other boot variations also work well with bootcut or flared jeans.
Skinny jeans can take almost any boot style as a skinny jean can accommodate a longer shaft cowboy boot or modern longer shaft boot, or even a bootie with a stacked heel, or a glittering evening boot with a narrow or thicker high heel.
Straight leg jeans also look good with any type of boot. They are great with a Western boot, a narrow heeled boot or pointed-toe booties. Neutral suede, engraved boots or rich black leather boots are really noticed when they are paired with straight leg jeans as well as other narrower types of jeans.
No matter your body type, there is a jean that is going to fit, complement and accentuate your body in the right places. A boot, whether Western style, more traditional or modern is going to create a finishing touch to most any jean style and will accessorize it as long as it coordinates with the jean and is of the right heel height. Jeans and boots really do make for a great pairing and fashion statement.